Drought
Transform your outdoor space into a water-wise oasis with our drought-resistant landscaping services
Hardscaping
Create a functional and sustainable outdoor living space with our expert hardscaping services
Planting
Enhance the beauty and sustainability of your property with our expert planting and design services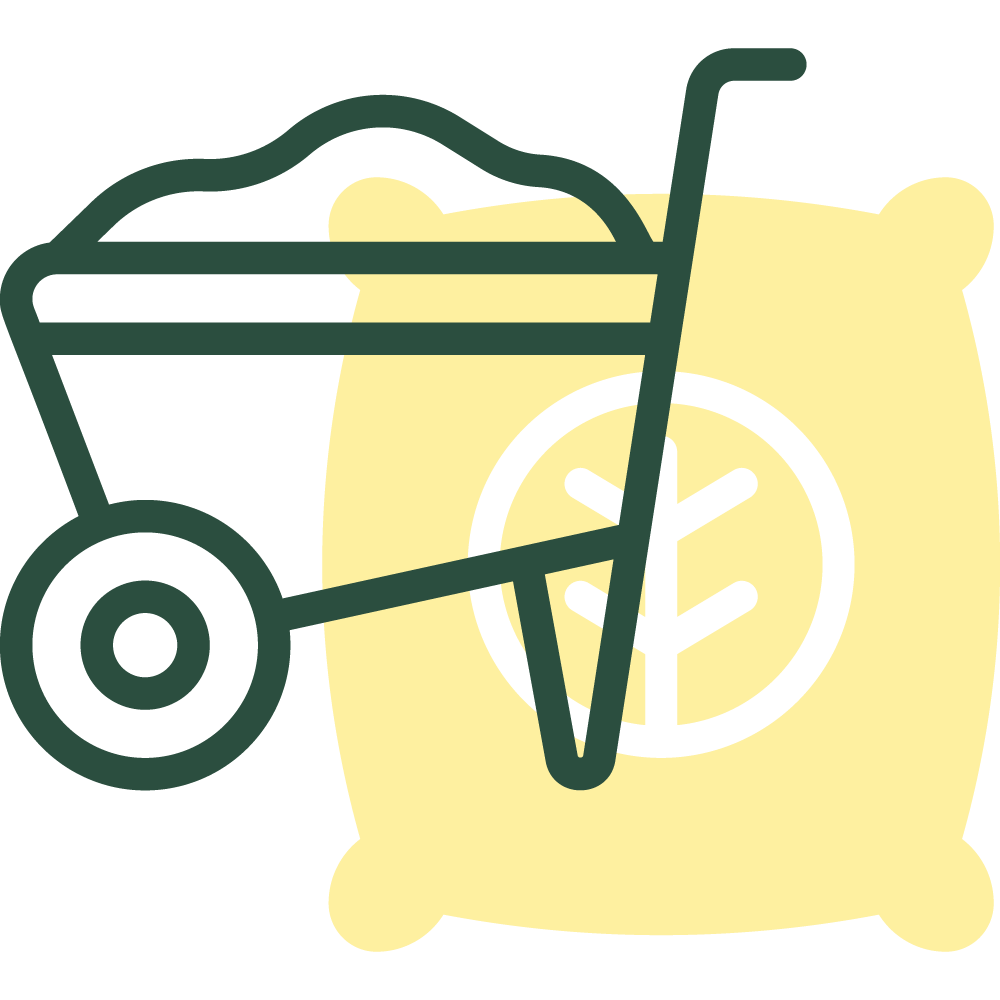 Designing
Design a sustainable outdoor space that reflects your style and meets your needs with our expert design services
Family Owned & Operated Business
Inspired by the scenic beauty of California's Bay Area, Danny started DH Landscaping in the early 1990s as a landscaping business serving his local community. His love for nature and passion for landscaping continued to grow over the years, so much so that he eventually decided to take his landscaping services one step further and collaborate with his son, Dennis, to create Bay Area Sustainable Landscaping – dedicated to landscaping with an emphasis on sustainability – in 2009. Through this partnership, father and son have been able to combine their landscaping artistry with eco-friendly practices that prioritize environmental conservation, making them a leading landscaper in the Bay Area.
Green Landscape Services from Licensed Professionals
Transform Your Outdoor Space with Our Wide Selection of Grass and Artificial Turf Options
We Treat Your Home Like Our Own
At BAYSL, we recognize that landscaping is a personal responsibility. That's why we take it personally and believe that each landscaping project should be done to the highest standards of quality. Our family owned and operated business is committed to excellence at every turn. We use only sustainable landscaping practices that protect our environment, plus we want you to be 100% satisfied before the job is finished. We look forward to being your go-to landscaping experts for years to come!
Tech Focused From Start to Finish
Start off each project with an in-person consultation to see if we are a good fit for your project.
What Our Clients Are Saying
"Danny is an excellent talented landscape architect and paving specialist. He did our our backyard and laid california pavers, porcelain pavers for a small area and also did the landscaping and lighting on a slope with shifting loose soil."
"I can only recommend Bay Area Sustainable Landscaping for their efficient and reliable service. We needed to install a French Drainage to help with water coming from an elevated area of our garden."
"Danny is one of the most honest and hard working guys you will meet. At every juncture of the project he would check in to ensure that he was able to do the job exactly as we wanted. The structural quality of the outdoor kitchen and all underground wiring and plumbing is high."
Learn about Sustainable Landscaping
This could include tips for choosing drought-resistant plants, designing efficient irrigation systems, and using rainwater harvesting techniques.
This could include tips for using trees and other plants to shade buildings and reduce energy consumption, as well as information on solar landscaping and other renewable energy options.
This could include advice on natural weed control, alternative grass species, and organic fertilizers.
This could include tips for choosing native plants, designing for wildlife habitat, and using permaculture principles.
This could include information on incorporating green roofs, living walls, and rain gardens into landscaping projects.
Sustainable Landscapes Start Here
You can trust us to handle your landscaping project with care and precision.