Here are 5 easy tips to cooling down any patio
Lazy summer days enjoying the outdoors are one of life's simplest pleasures for Bay Area homeowners. But when that piercing afternoon sunlight turns your patio into a scorch zone, relaxation gives way to retreat. With some clever shading solutions however, you can reclaim your space for breezy lounging all season long without the hassle of high maintenance.
Install Remote-Control Awnings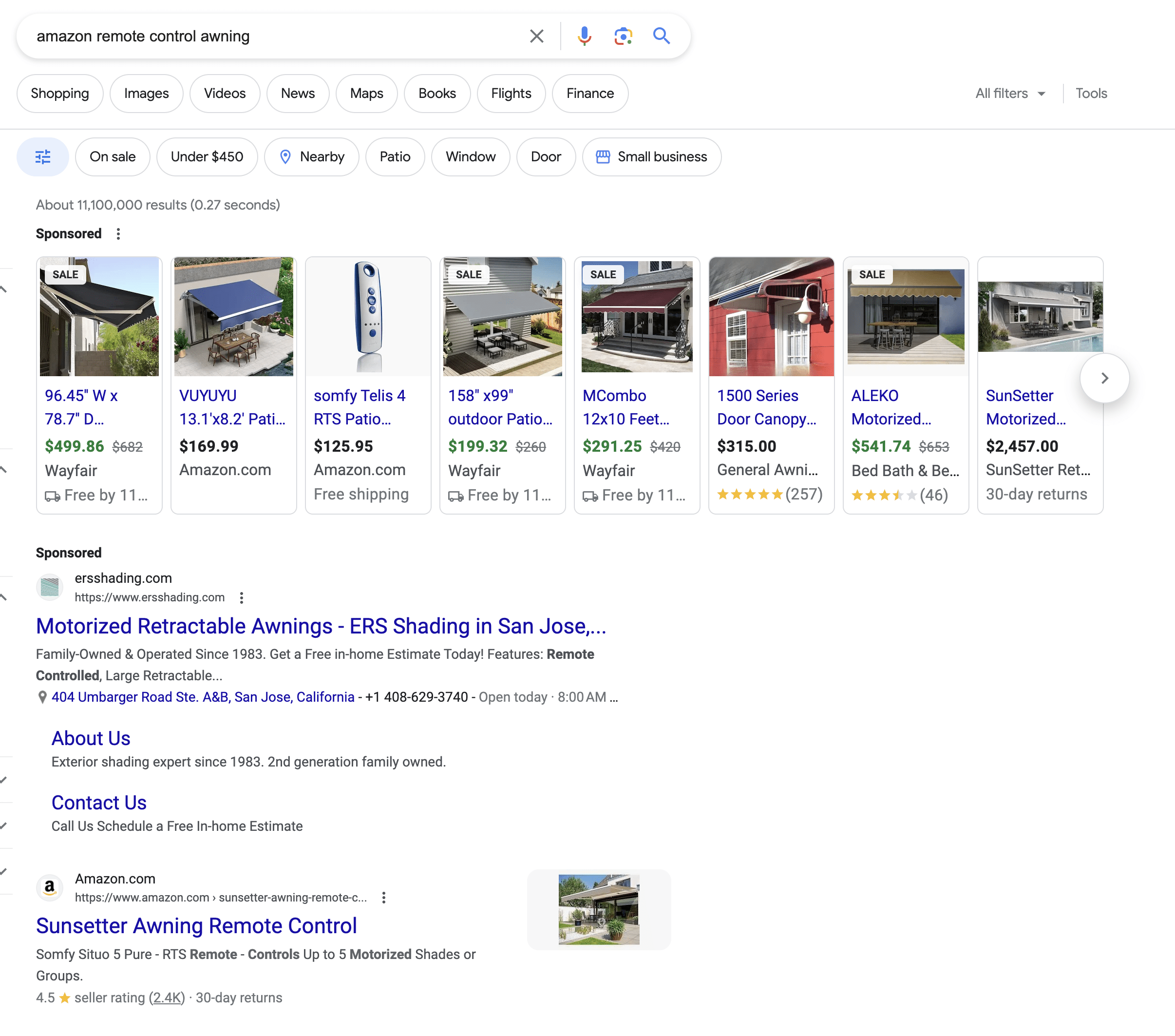 Installing remote-control awnings is a super easy way to shade your patio whenever you want. Just use the remote clicker, phone app, or even just tell your smart speaker to extend the awning, and boom – instant shade and shelter pops out.
These things come in all types of styles and fabrics too, so it's simple to match the look you already have going on with your deck or pergola. The best part is, you can control it smoothly whenever the sun peeks out or it starts drizzling so your patio is always chill for lounging and hanging with family and friends.
Before smart awnings, you'd have to get up and manually crank open these big jointed arms while the wind's blowing and the sun's blazing. Not a good scene. Now though, just hit a button and let the awning do its thing, no sweat.
You'll also be keeping your furniture and slab cooler since you can block the sunshine hitting it. Less heat getting soaked up means it doesn't turn into a hot plate if you wanna kick back and fire up the grill later on.
Add in some outdoor fans when the temps rise or a few heat lamps as it gets darker, and your patio is a 24/7 party with your new remote awning buddy regulating things based on the weather and your mood. Can't beat that. Everyone in the casa gets to chill outside any season without the work.
They are pretty affordable nowadays at around $400 for the parts. At Bay Area Sustainable Landscaping, we would charge you around $2500 to install the awning and train you on how to use it.
Planting Large Trees
If you're willing to play the long game, planting some leafy big boy trees will give your patio primo shade coverage in a few seasons. I'm talking beautiful maples, evergreen oaks, or even some willows that have those nice swooping branches overhead.
Now you won't just wake up to a giant canopy tomorrow. But take it from me, a little patience for that picture-perfect backdrop is so worth it. Before you know it, you've got dappled sunlight dancing through rustling leaves as you sip your tea. Take that over roasting on the concrete anytime!
And don't sleep on fruit trees either for bonus harvests! Some shade + fresh peaches…are you kidding me? Just do a little research to pick the fastest growers and space things out. Then let those wooden giants work their magic. That's what I call the royal treatment.
Check out some the large mature Oak trees at our client's house in Belmont, CA. Providing amazing shade!
Building a Gazebo
Installing a gazebo is one of the fastest ways to max out your chill factor…besides cranking the A/C maybe. Just picture it—a beautiful wooden structure with a peaked roof that instantly defines your patio space both day and night.
Now I know the idea of "installing" anything sounds like major work. But believe me, today's gazebo kits make it simple with pre-cut lumber and instructions to piece it all together. Before you break enough sweat to need shade, you'll have an artsy hangout housing saved cocktails and laughs.
Building a Pergola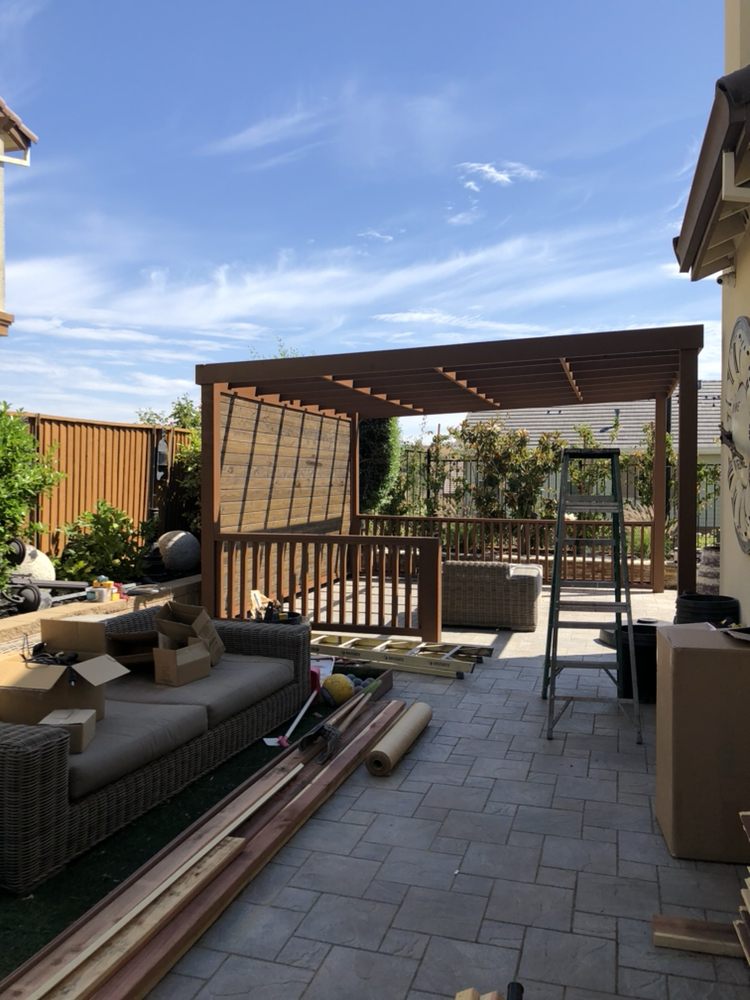 Pulling together a nice pergola above your deck or patio has kinda the same vibe as a gazebo—awesome built-in shelter you can take pride in minus the pain. The difference with modern pergola kits though is that open-air roof that allows dappled sun and breezes to filter through.
But don't think that leaves you exposed! Lacing weather-resistant canopy fabric over the top blocks UV rays but still allows airflow that enclosed gazebos can't match. Toss up some twinkly Edison bulb strands and suddenly it's your outdoor mansard roof master suite.
Use Sails for Stylish Shade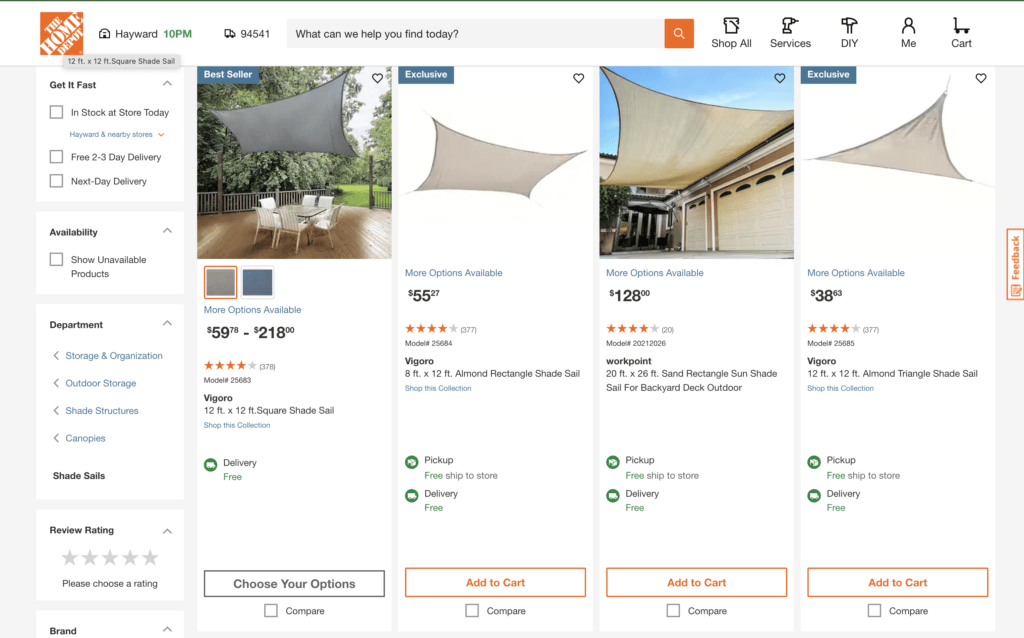 Check this out – if your style's more modern than woodsy nature retreat, canvas shade sails will make your patio pop while keeping the heat off. The super cool triangular fabric formations let you customize both coverage and aesthetic.
And bonus – they make spectacular selfie backgrounds! The vibrant colors and bold shapes just give off chic lounge vibes from every angle. But don't forget, form follows function. Orient them to filter harsh sunlight instead of full blockage so you avoid man cave darkness at high noon. Preach!